Refer Your Friends!
Are you looking for a new reason to smile, aside from enjoying good coffee and having really cool friends?
Try this one on for size.
For referring friends and family, you get a whopping 300 points in DW Stash Cash, and your pals get a 15% off discount code. 
*Your referral link gives your friend immediate access to the 15% off discount. Your reward becomes available when they make a purchase.
Follow this quick how-to and get to sharing.
STEP 1: Log into your DW Stash Cash Account. If you need a hand getting there, follow this link.
STEP 2: Navigate over to the Menu page, under Explore hit Rewards.
STEP 3: On the next screen hit "Start Earning DW Stash Cash" in red.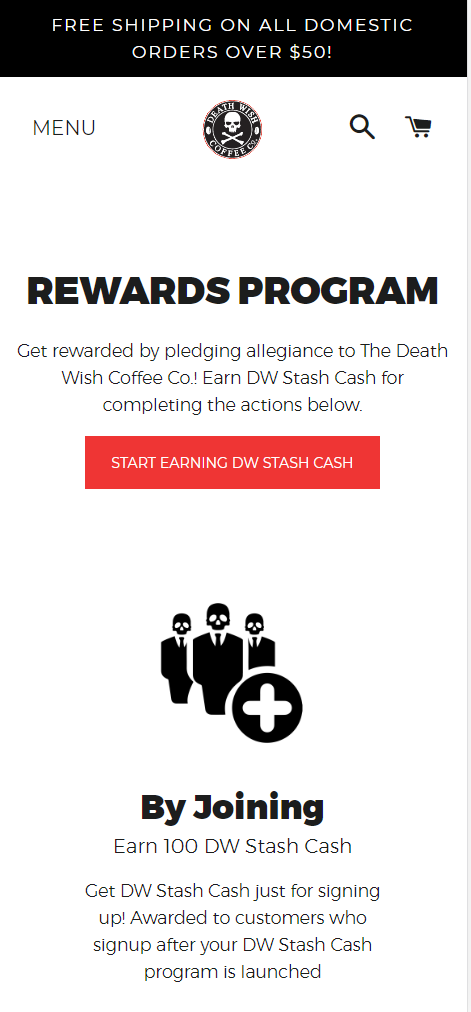 STEP 4:  Hit the white arrow on the top left next to your points balance.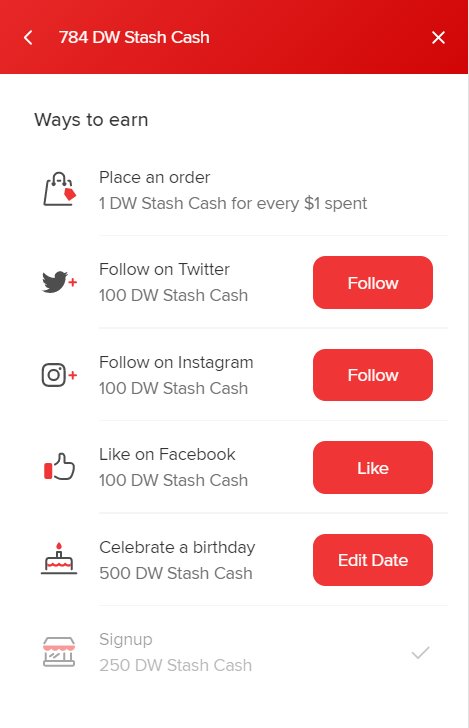 STEP 5: Once on the page to redeem points, scroll down until you see "Share this URL to give your friends 15% off coupon" Copy that link and then get to sharing!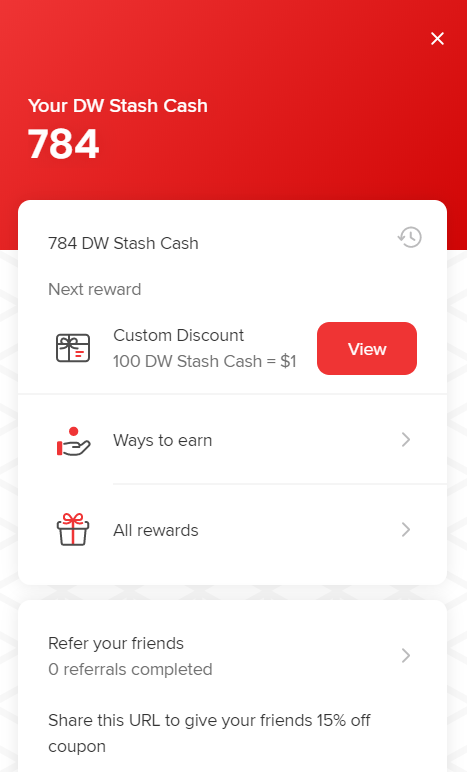 *These codes are then added to the discount codes section of checkout to see savings. Once they've made their purchase, you'll automatically have 300 points, as promised, dropped into your account!
For questions, concerns, and requests, don't hesitate to give us a shout!
Customer Support: hey@deathwishcoffee.com
Domestic calls (518) 400-1050
For calls coming from outside of the U.S., +1(518) 400-1050
To purchase Death Wish Coffee, click here. 
---
---