Blue and Buried Now Available on Subscription
Blue and Buried is our first-ever everyday flavor offering on our recurring coffee subscription program. With natural flavors of blueberry jam, luscious vanilla and sweet Vietnamese cinnamon, it's a must-have for when you need a fully baked wake-up call (which is every day, obviously).  
Blue and Buried is available on subscription in the following offerings:  
2 bags ground 
5 bags ground 
20 count Death Cups 
50 count Death Cups  
Frequently Asked Questions:
Why can't I add 1 bag or 10 count Death Cups to my subscription? 
Subscriptions are offered on a 30-day, 60-day or 90-day basis. Because of these time windows, we are not offering single units (1 bag and 10 count Death Cup) on subscription at this time.  
Will this ship with my subscription?   
We're working on ability to add this to your current subscription so all products ship at once. In the meantime, it will ship separately from your other subscriptions — but don't worry! Free shipping on subscriptions is still included.
Why can't we add mugs to subscription?  
These mugs are limited in nature and sell out quickly. Because of that, we cannot add handcrafted mugs to subscription orders in the event of a sellout.  
Why isn't this the same discount as my other subscription items?  
 You were grandfathered into our 20%  off subscription savings model — all new and changed subscriptions now receive 10% off subscriptions + free shipping. 
Why can't I do this with Colombian Blend?  
 Colombian Blend is a limited time offering, so it is not available on subscription. Blue and Buried is an everyday flavor offering.   
How do I set this up for a friend?  
When placing an order for someone else, be sure to enter your email address in the email address field of Customer Information. This way, you'll receive all order information and tracking details. Make sure you enter the recipient's name and shipping address in the appropriate fields, and change the billing address to yours. 
See below for details.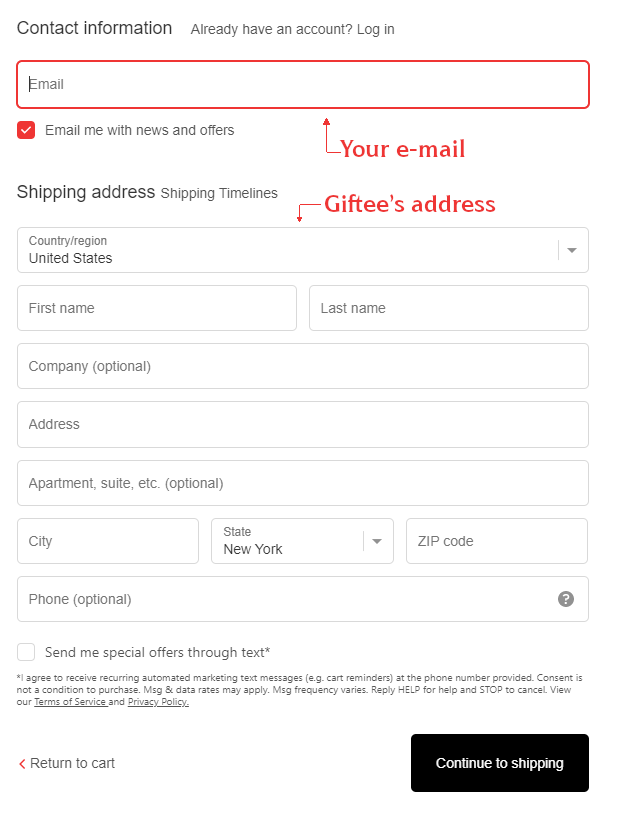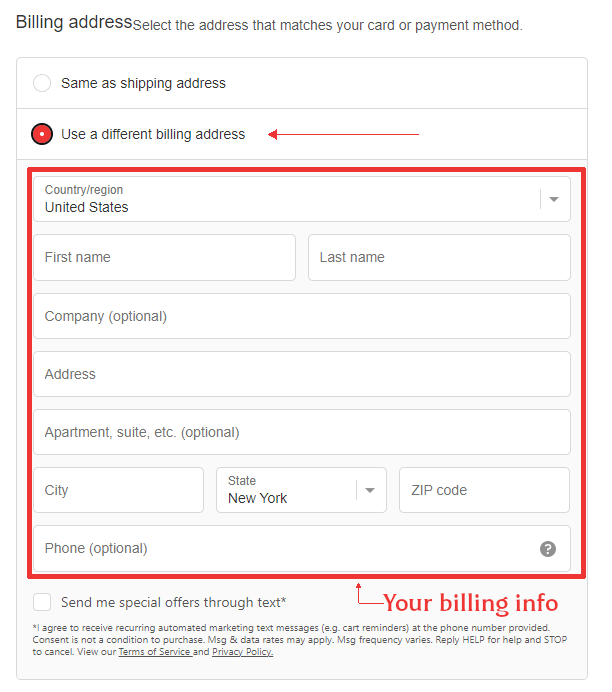 ---
---