Editing Your Subscription: MOBILE
To make changes to your recurring coffee subscription, follow these steps below:
1. Click on the Menu tab, found at the top left of the page and navigate down to Login, right under the About tab.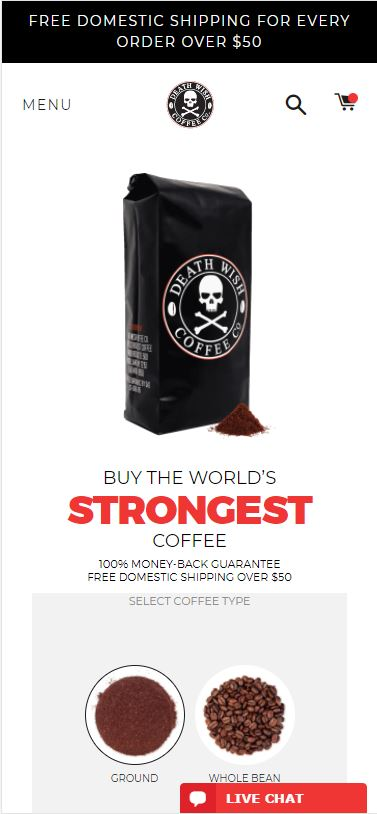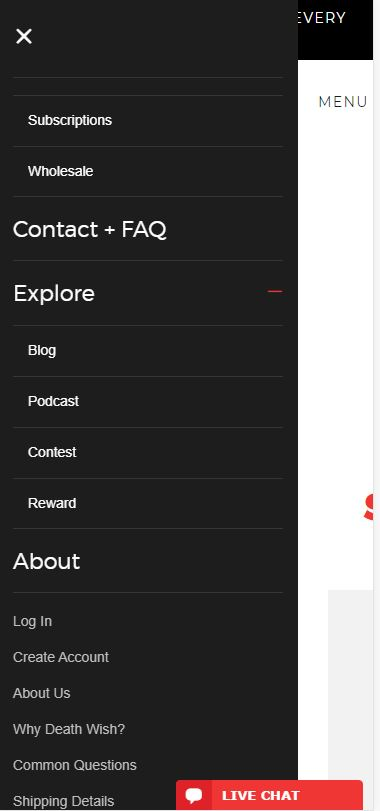 2. Log into your account using your email address and password linked to previous orders.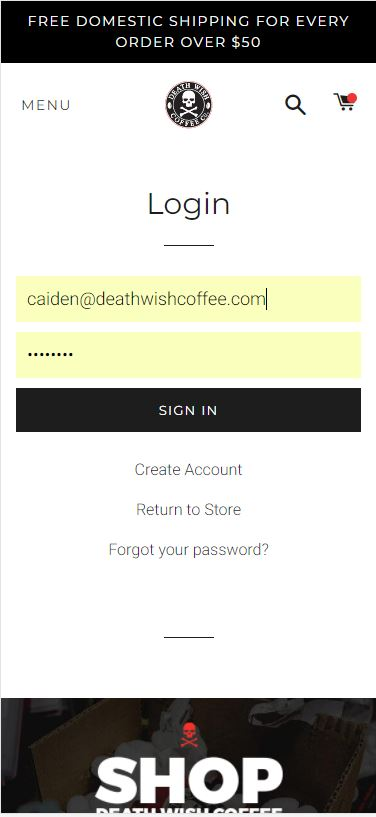 3. On the Account Details screen, scroll down to the Manage Subscription button.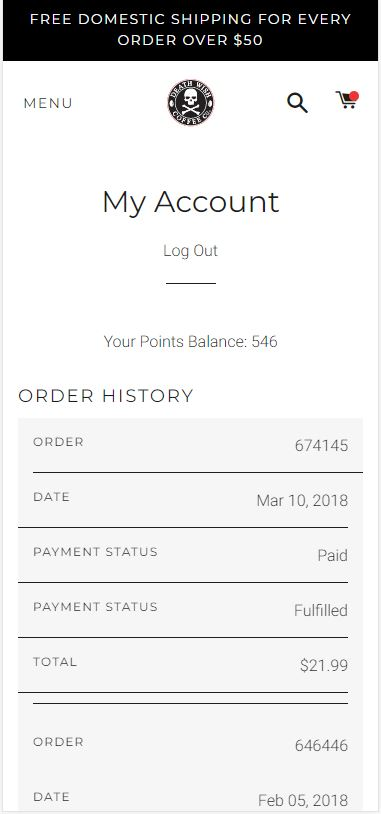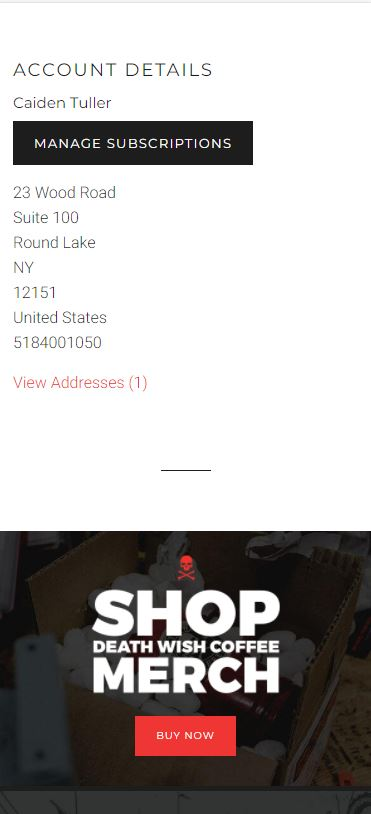 4. Once you click the Manage Subscription link, you'll be dropped on the Subscription Orders overview. This will give you details about the coffee you're subscribed to and when you can expect to be billed for your next shipment.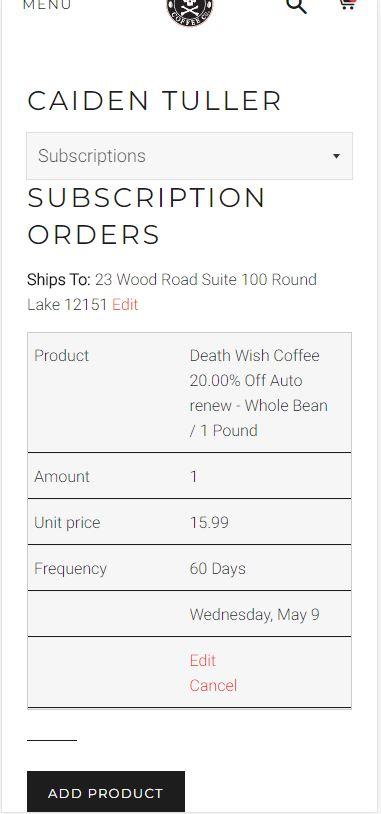 5. If you click Edit, underneath your next shipping date, from there you can edit the following: Next charge date, product quantity, delivery schedule, payment information, product, and your shipping/billing address.
6. To add a product, be sure you're still under "subscriptions" on the drop-down and scroll to the bottom until you see "Add Product". When selecting your product, double check that the "Next Charge" date is the same as your other products. If a different date is chosen, they will ship out separately.
We never send paper bills in the mail but, that is how we ship your coffee! Make sure your shipping address looks good to you, so we can make sure that we get it right!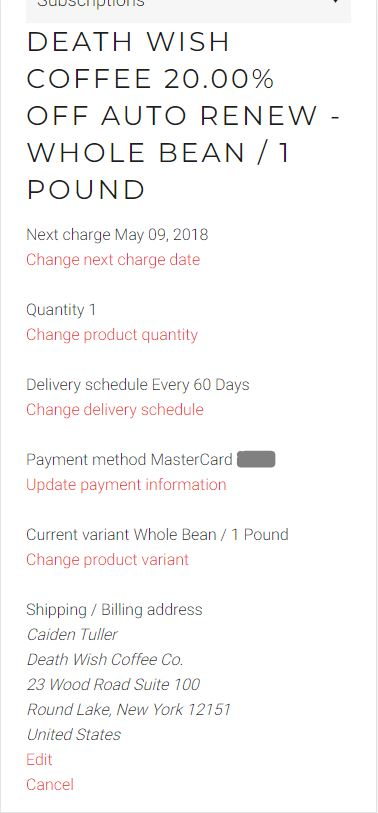 7. If you'd like a closer look at something specific, such as Billing Information or Delivery Schedule, click on the small drop-down tile just under your name that says, Subscriptions.
The rest is up to you!
For questions, concerns, and requests, don't hesitate to give us a shout!
Customer Support: hey@deathwishcoffee.com
Domestic calls (518) 400-1050
For calls coming from outside of the U.S., +1(518) 400-1050
To purchase Death Wish Coffee, click here.
---
---