Updating Your Subscription Payment Method
Thank you for being a Death Wish Coffee Subscriber! We want to give you the moon, or at least make sure we get your coffee straight to your door. In order to improve our subscription offerings, we switched subscription services and will need a payment update to be made in order to successfully process your subscription.   
You should only need to do this once and we appreciate your cooperation. It will only take a few minutes update. Even if the correct card is on file, please process the update to ensure no issues in procuring your order.   
1 – Navigate to your subscription page within your DWC Account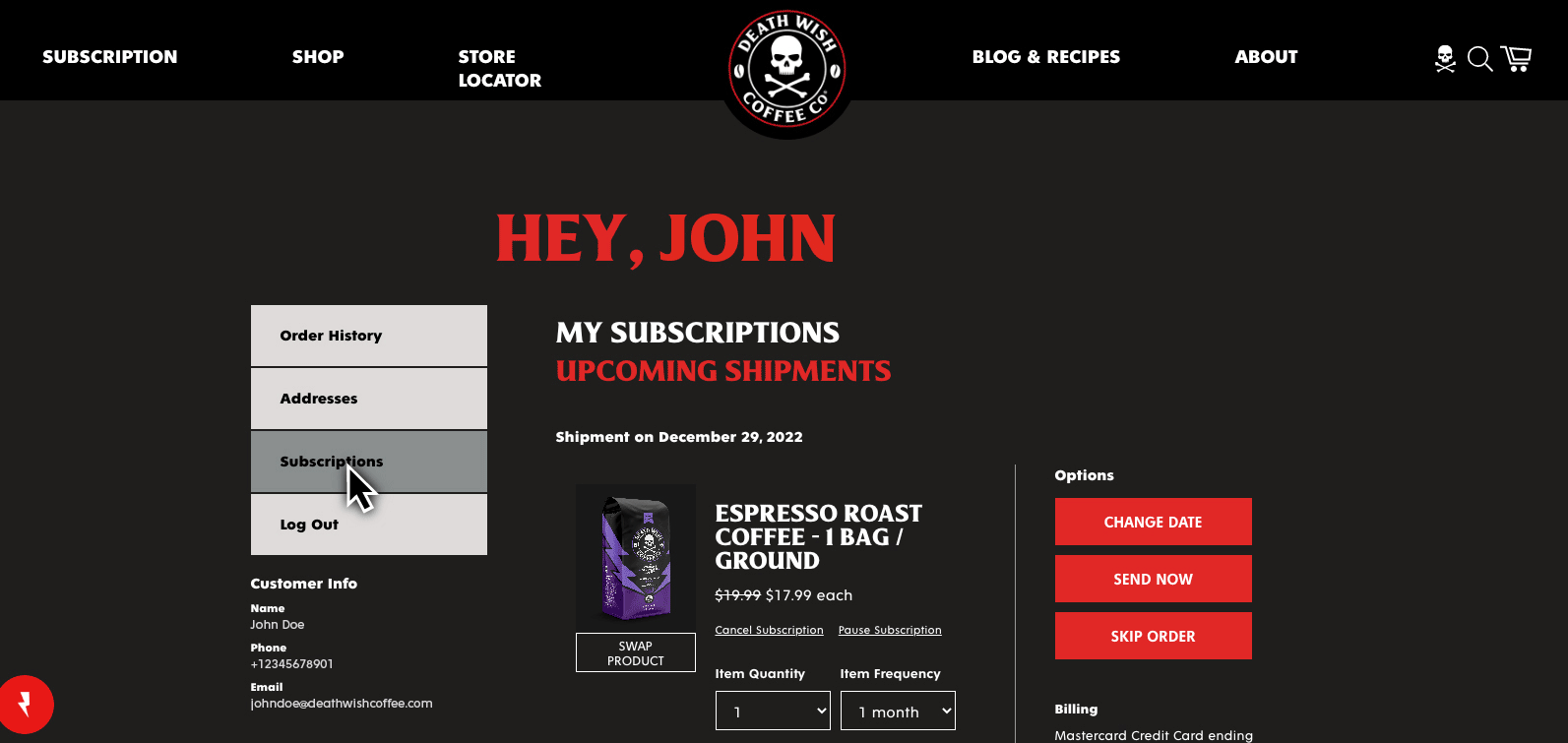 2 – Scroll to the bottom of the page until you see Payment Update messaging.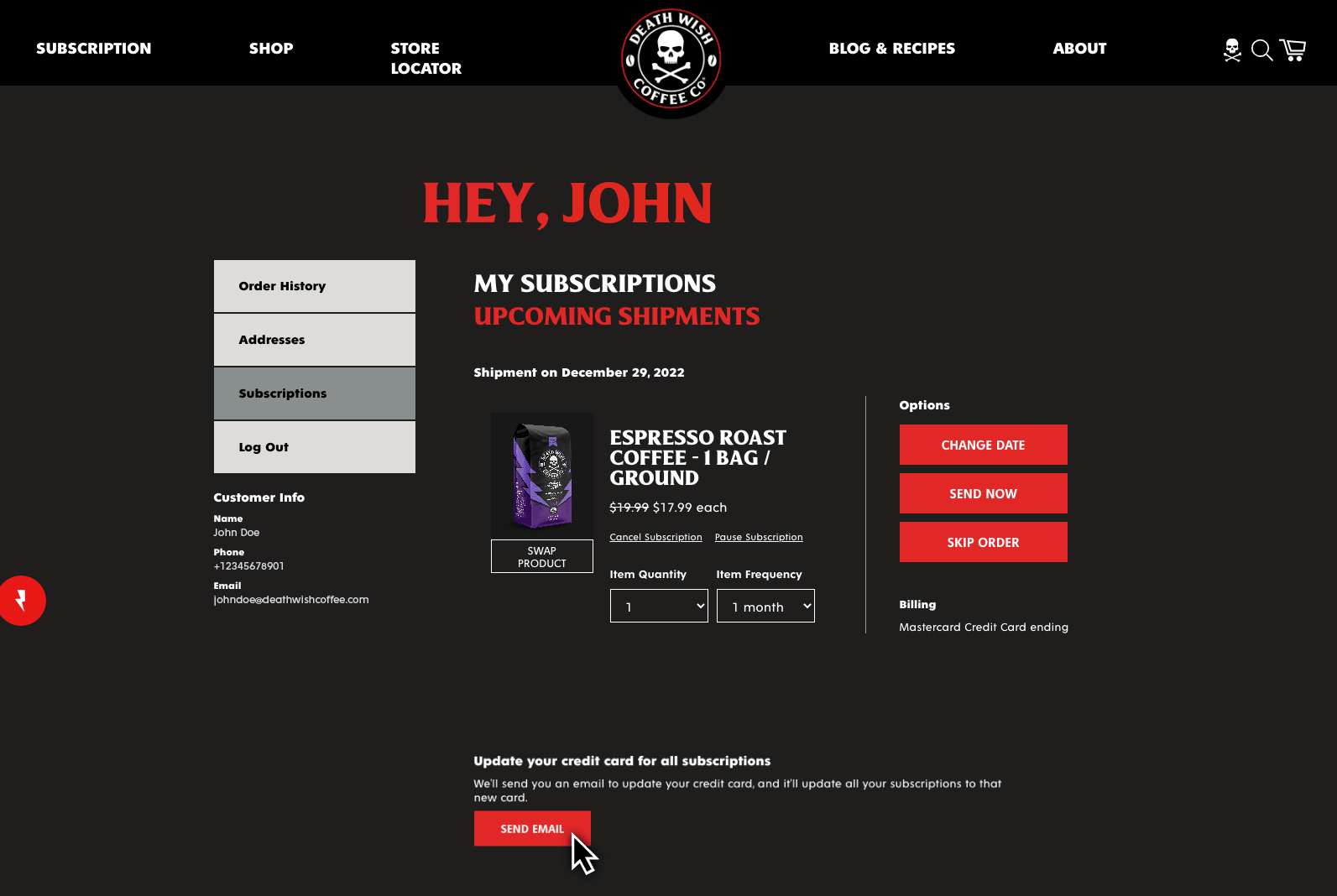 3 – Click the button to trigger the payment update email. 
You will receive an email from hey@deathwishcoffee.com with the subject line: Update your payment method for Death Wish Coffee Company 
4 – Navigate to your email and click the button in the email you receive from us. It will look like this: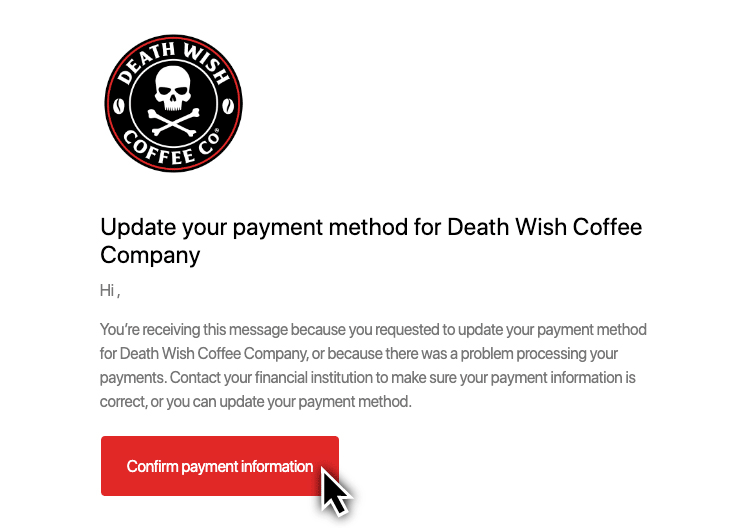 5 – Once onsite to update your info, click "CHANGE" in the billing area as shown below.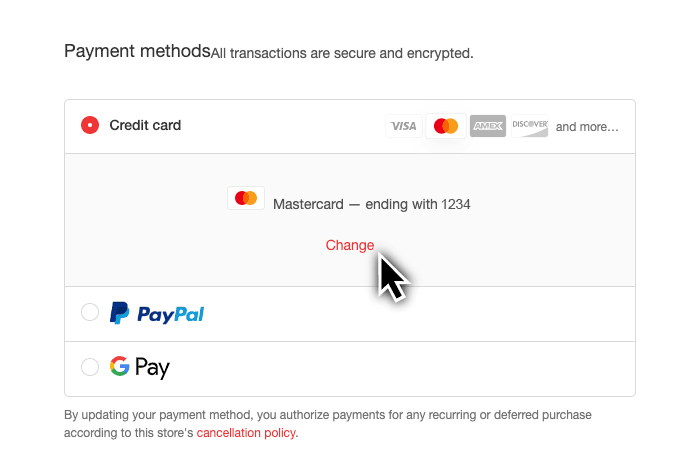 6 – Update your credit card information in the form provided and save. 
See the correct and accurate card for what you'd like to use for your subscription? No worries, please just update the form with the same card you'd like to keep on file.  
Update your info and scroll to the bottom of the page to save your update.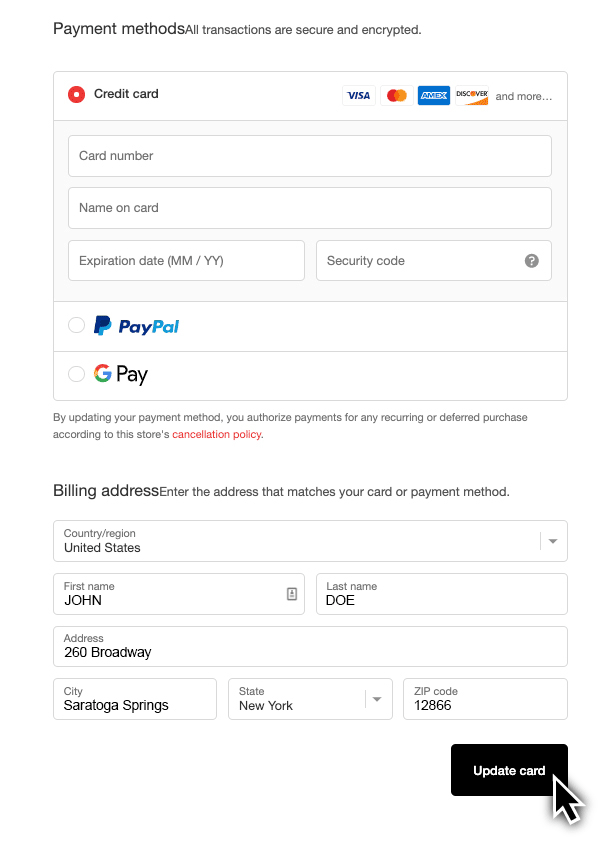 7 – Rejoice in that your brew should have no issue in making its way to your mug. Thank you for your help in navigating this issue!  
Click here to login and update your payment information.
Still seeing issues with your subscription order processing after updating your payment?  
Your bank may be refusing charge for your subscription due to the issues we experienced. You will need to call your bank and ask that they remove any holds for charges made to your card regarding your subscription moving forward.   
Still having issues? Email us at hey@deathwishcoffee.com or call us at 518-400-1050 
---
---