Applying Discount Codes
You might already know it, but, we really like offering up discount codes. In addition to the discounts we email to you, you can earn more by creating an account with us and logging in with every purchase. Also, interacting with us on social media can also help gain a couple extra hundred points!
Learn more about Reward Accounts & how you can redeem here!
Whether you're using a discount we've provided or one you've earned with your Rewards account, these steps are the same:
1. Make sure you're logged into your account
2. Select the products you're looking to purchase, then click add to cart. Once you're ready to check out, hit the red button on the button of your cart that says Check out.
3. Click Check Out again if everything looks correct on the next page.
4. On the right side, next to where you input your shipping information there is a spot that says "Gift Card or Discount here" Apply the code you have in that spot then hit Apply.
5. Once the discount is applied, you'll see the difference deducted from the total. Then, click to continue with the shipping method.
NOTE: *Only one discount code per order. *Discount codes cannot be applied towards subscriptions.
*Discount codes will only expire once they've been applied, so if you're sitting on a couple of discount codes, don't worry about losing out; you can always use the unused code to any other one-time order.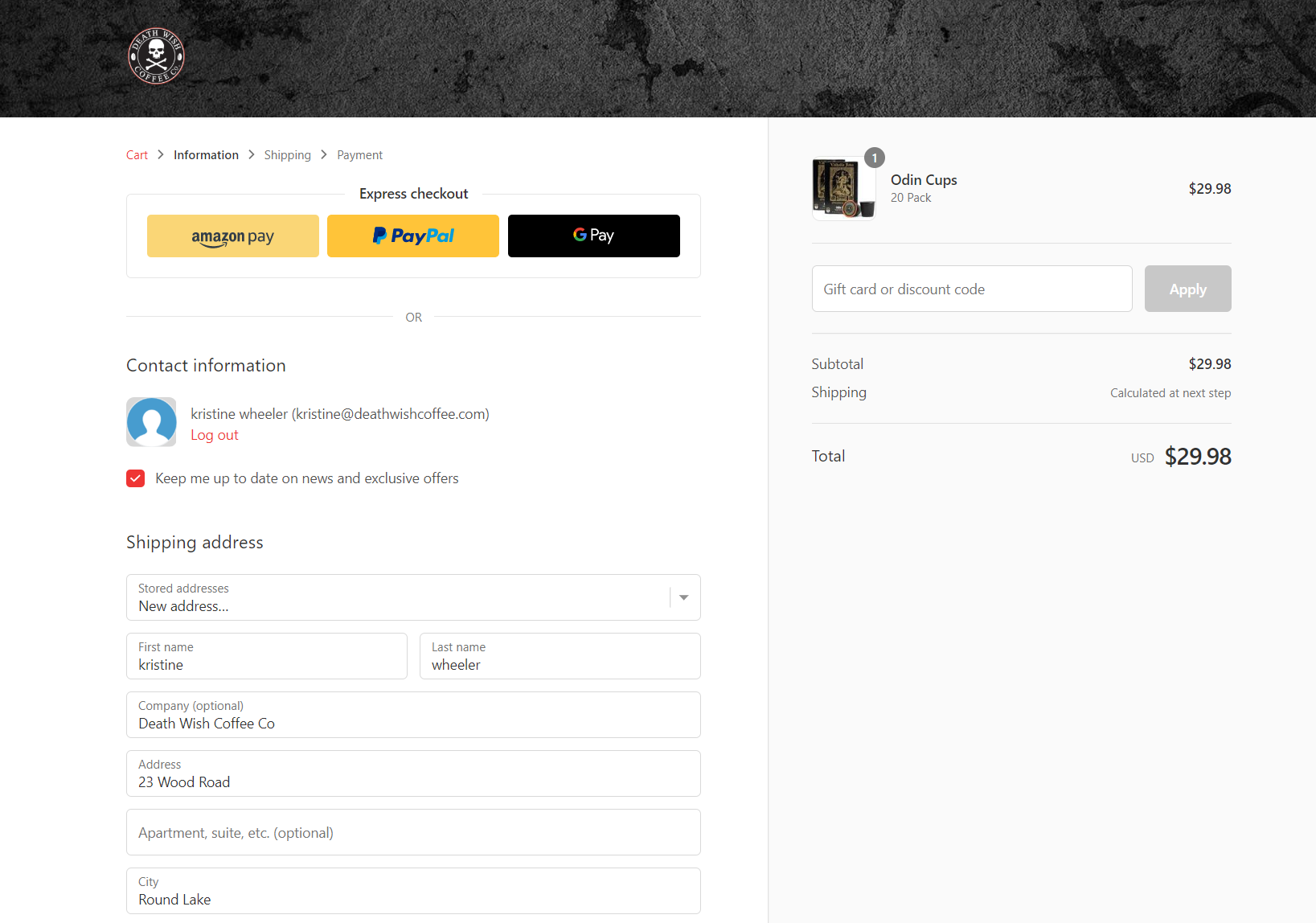 If you run into any trouble or have additional questions for us, don't hesitate to reach out. An agent is standing by, M-F from 8-5 PM, EST. 
Domestic calls (518) 400-1050
For calls coming from outside of the U.S., +1(518) 400-1050
---
---