What is an Email Newsletter? AKA: The Scoop
If you're looking for a streamlined way to stay connected with us and all things Death Wish Coffee, our Scoop is where you'll want to be. 
As a mailing list subscriber, you'll have access to our weekly email updates, brimmed off with blogs, podcasts, and an inside look at what deals we have going on that day or throughout that week.
To sign up to be on our mailing list, scroll down to the bottom of the page to enter your email. Once confirmed, we'll send you a discount code just for signing up!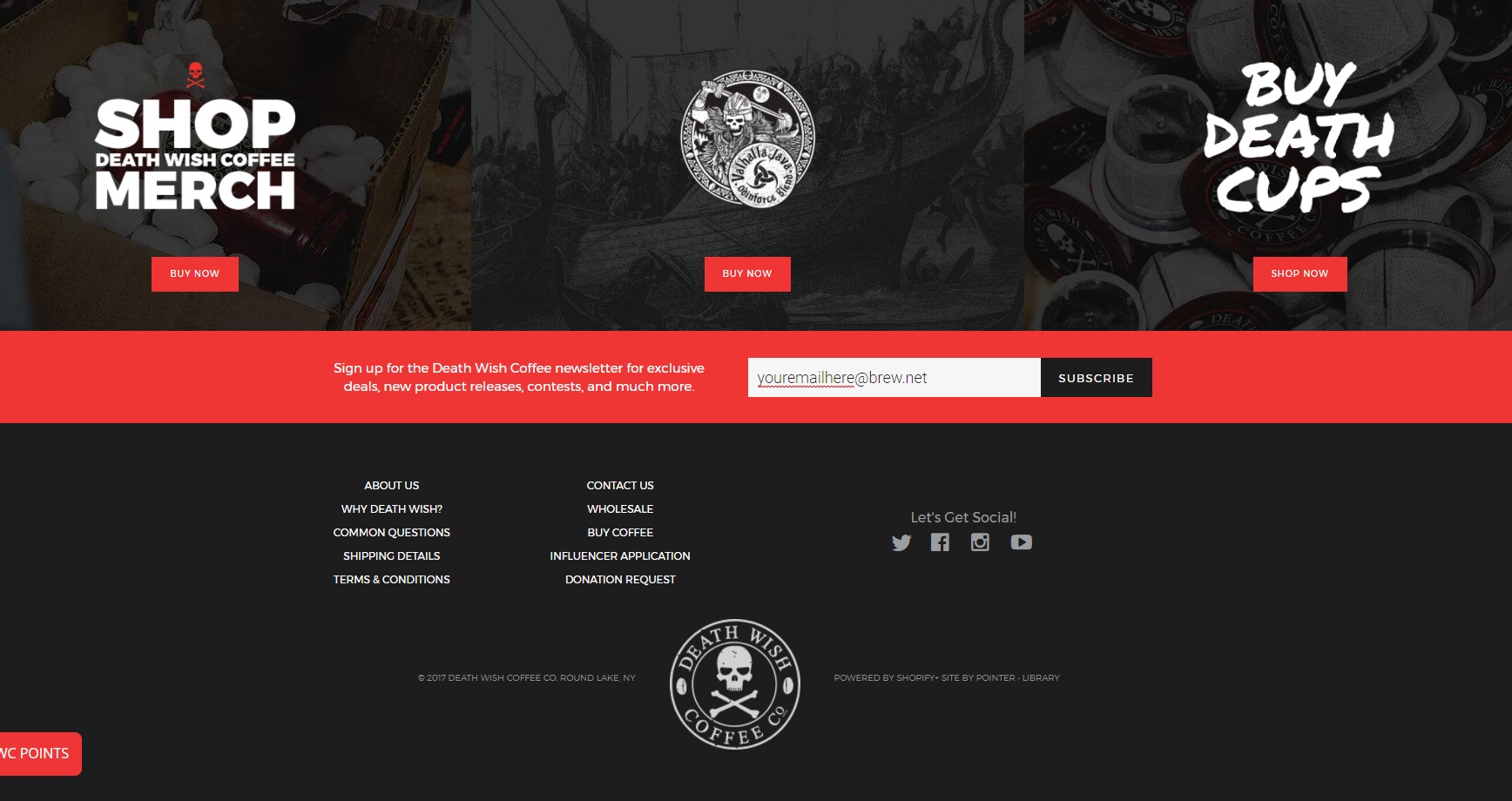 NOTE: An Email Newsletter is not to be confused with a Recurring Coffee Subscription, AKA: Society of Strong Coffee; which entails opting into a recurring order of coffee, to be delivered to you at a regular interval of your choice. 
To purchase Death Wish Coffee, click here. 
---
---