Creating a DW Stash Cash Account [DESKTOP]
NOTE: Creating a DW Stash Cash Account is not the same as a Recurring Coffee Membership, previously known as a subscription. Please click the link above to see Recurring Coffee Membership details.
DW Cash can only be earned with purchases made directly on the Death Wish Coffee website, and will not be earned from orders placed through Amazon, eBay, or in-store purchases.
DW Stash Cash is ideal to help rack up points for every one-time purchase you make as well as for every recurring order that is processed.
In order to begin earning DW Cash, you will first need to create a "Login". It is strongly recommended that you use the same email address that you already use to place orders. This will help to cut down on confusion by not having multiple accounts at once, and you'll be able to keep accurate track of your Rewards, Points Redeemed, and everything else Death Wish Coffee, all in one place.
Check out this full guide to creating, accessing, and getting the most of your DW Stash Cash. 
Step 1. Locate the "Login" tab at the top right of the page. Once you click the option, you'll have the choice to log in or create an account.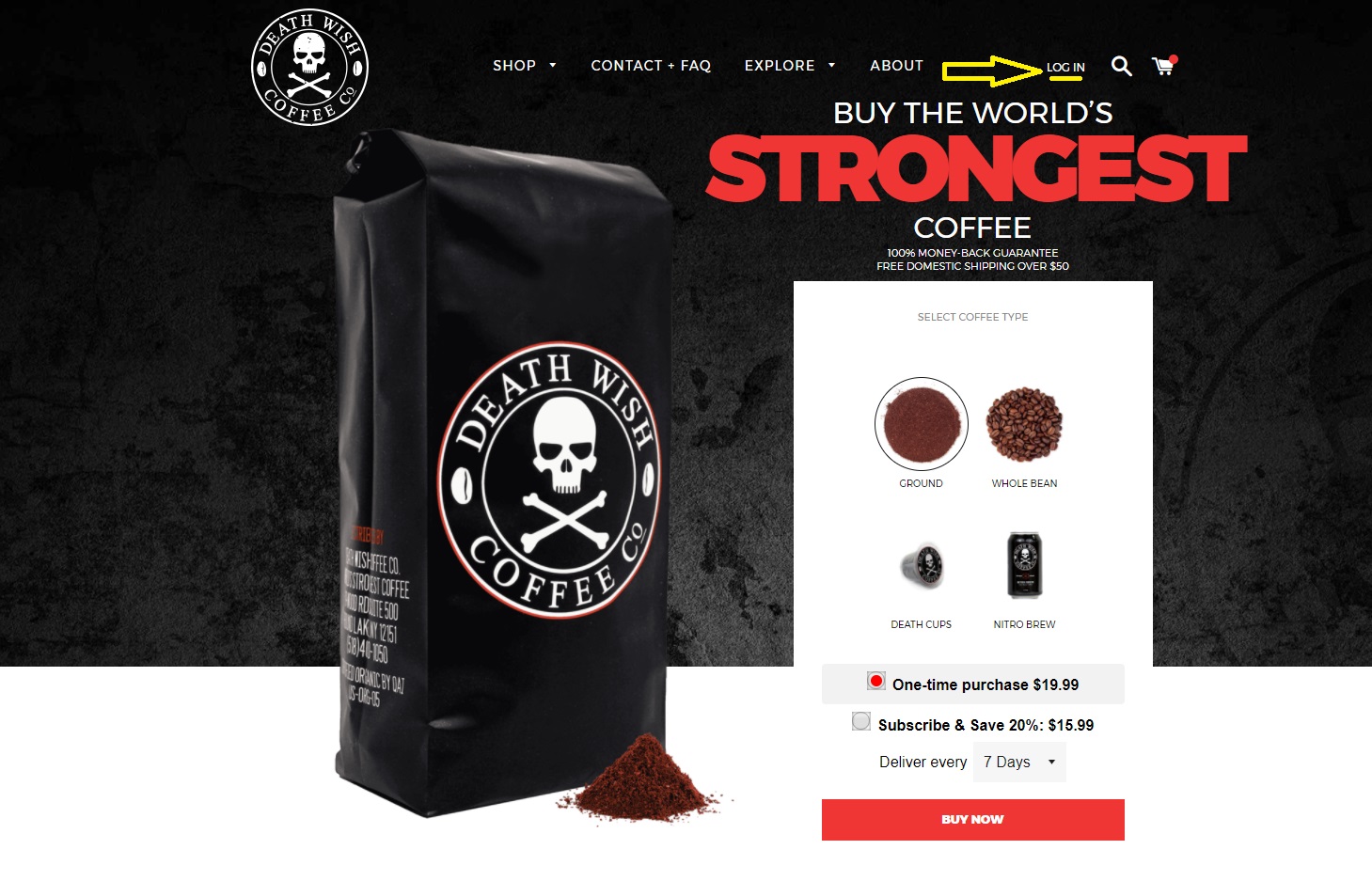 Step 2: Enter the email address that you use when ordering Death Wish Coffee and create a password. You're almost finished!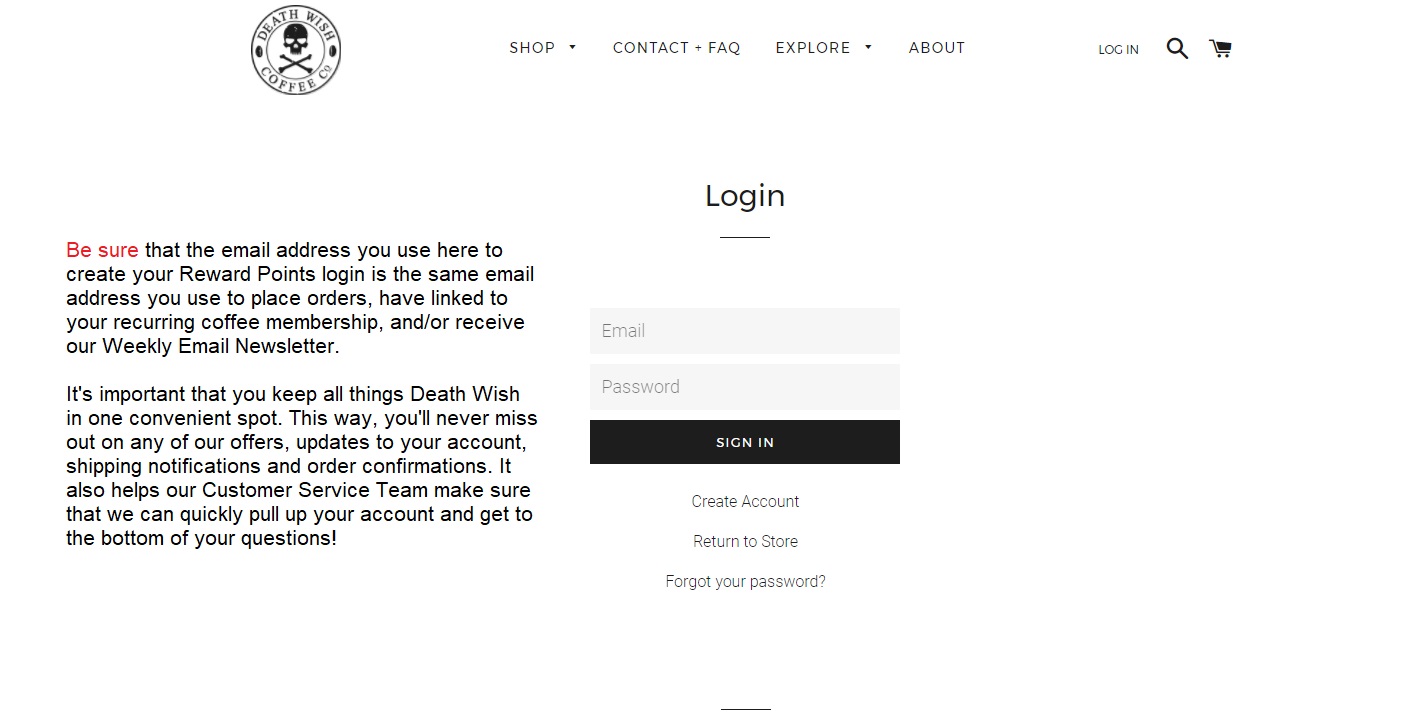 Step 3: Once you've created your account, you'll see the small red tab in the bottom left of your screen that reads, DW Stash Cash. Click that tab to open your personal dashboard.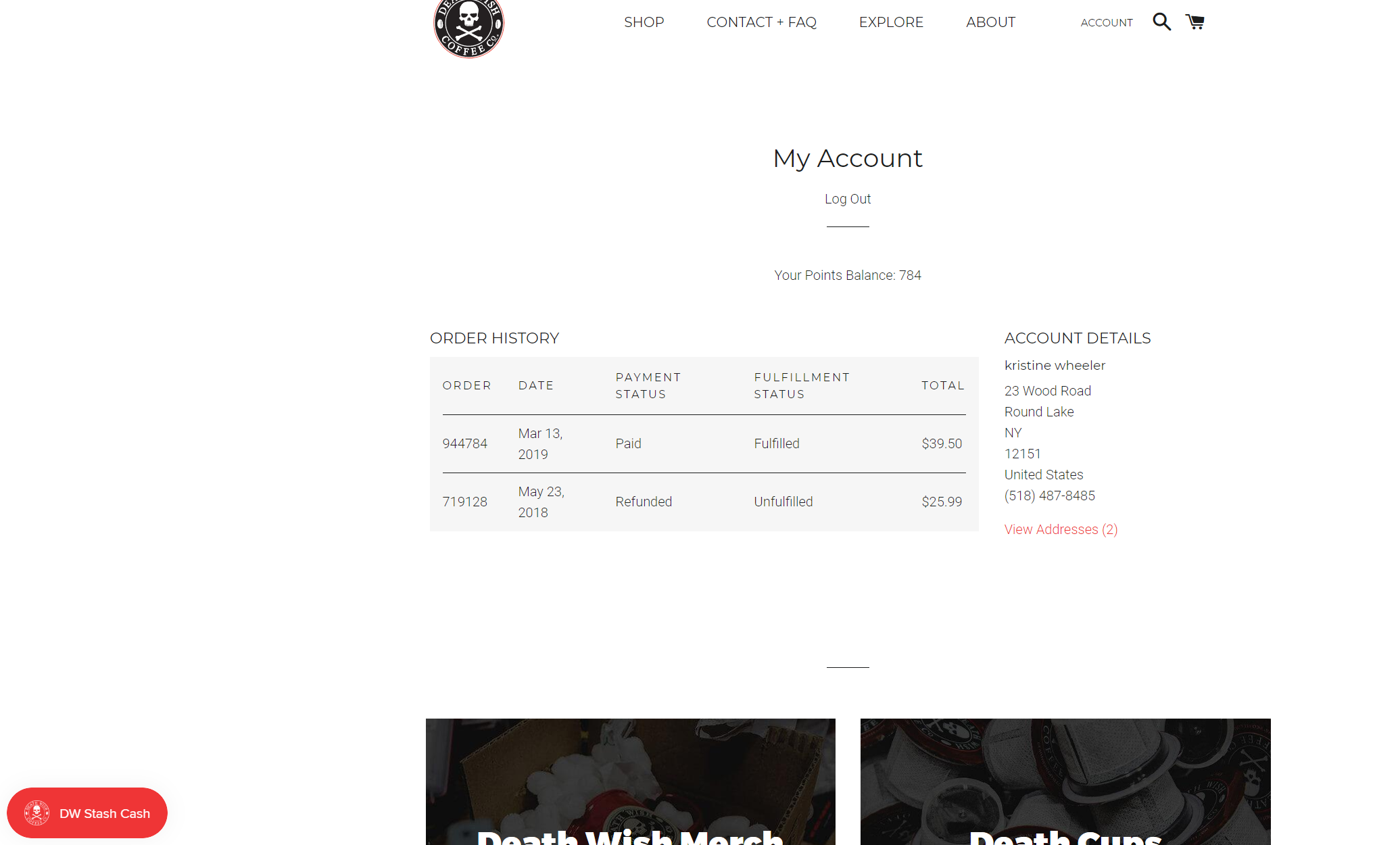 Step 4: On the next screen that shows, click "View" next to Custom Discount.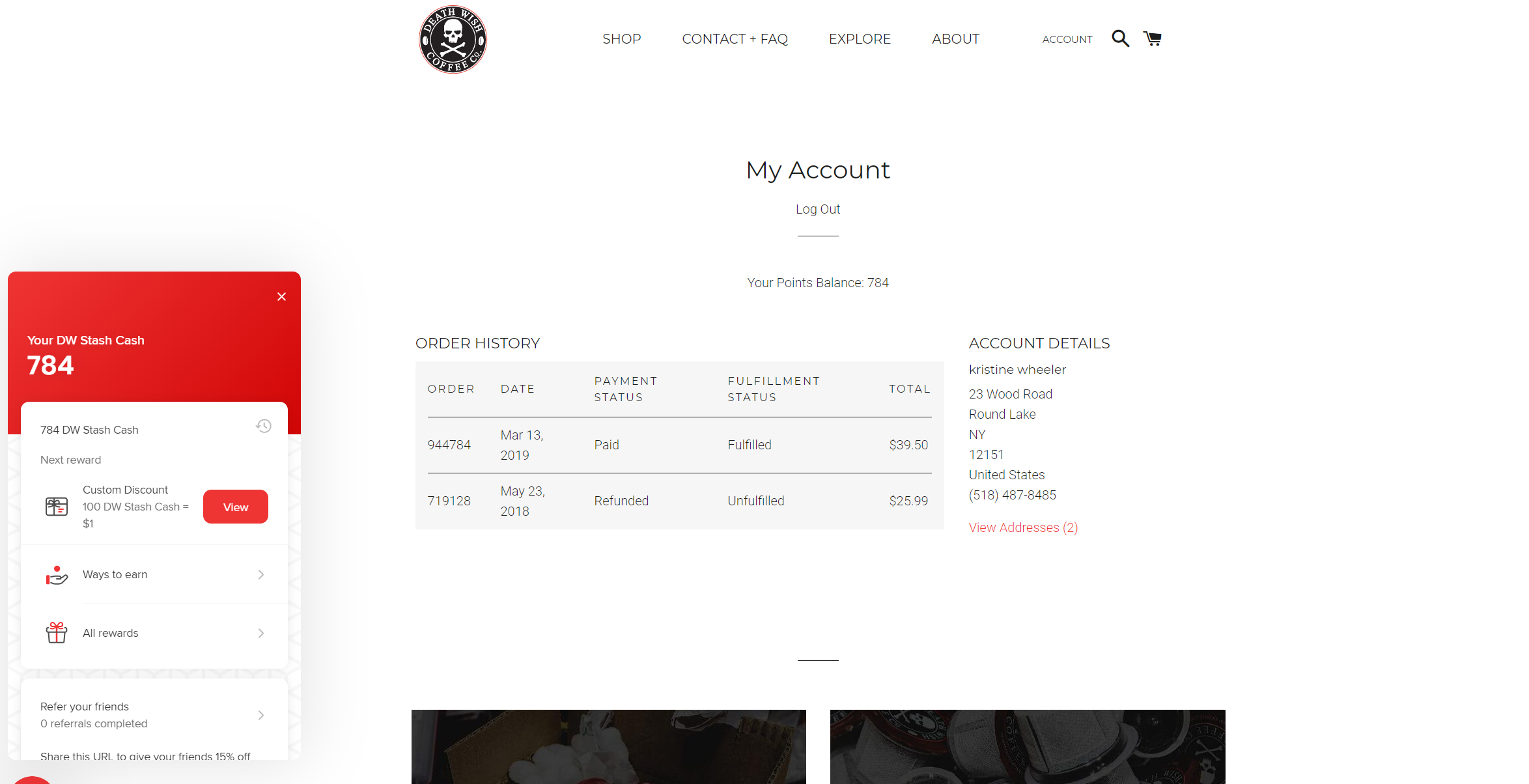 Step 5: Then on the sliding scale, move the bar to the number of points you would like to make into a coupon. Click Redeem!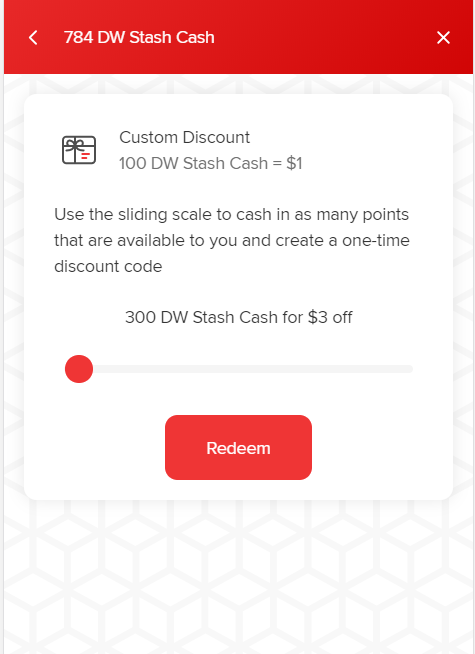 STEP 6: Copy the code that generates and apply it to the discount section at checkout!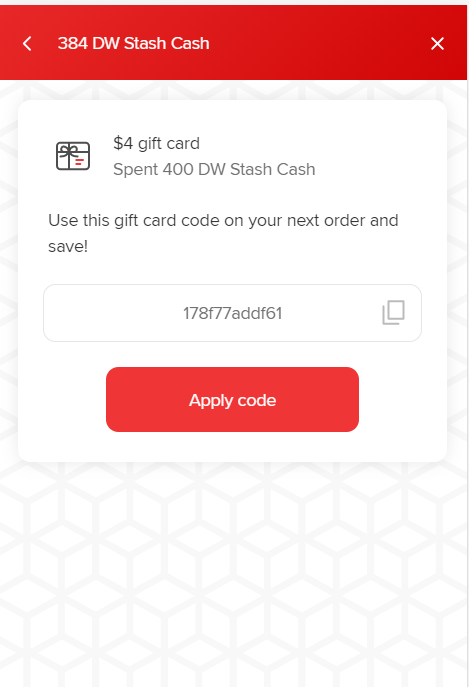 And that's it! Make sure you're logged in to your account before making any one-time orders and be sure your subscription email address matches your DW Stash Cash account. That way, you'll never miss out on earning back the cash you've spent to put toward coffee, gear or merch!
---
---